Advocating for Access: SPINRAZA's Affect on SMA
Advocating for Access: SPINRAZA's Affect on SMA
Dominic was a happy, healthy and strong baby, meeting all his milestones with flying colors. It wasn't until he was about 10 months old that his mom, Stéphanie, started to notice some changes. "He wasn't advancing as quickly as he had been. Having an older child, I just knew that something was off," says Stéphanie. "The doctors were telling me that everything was fine and not to compare his progression to anyone else's but I knew in my heart that there was something else going on."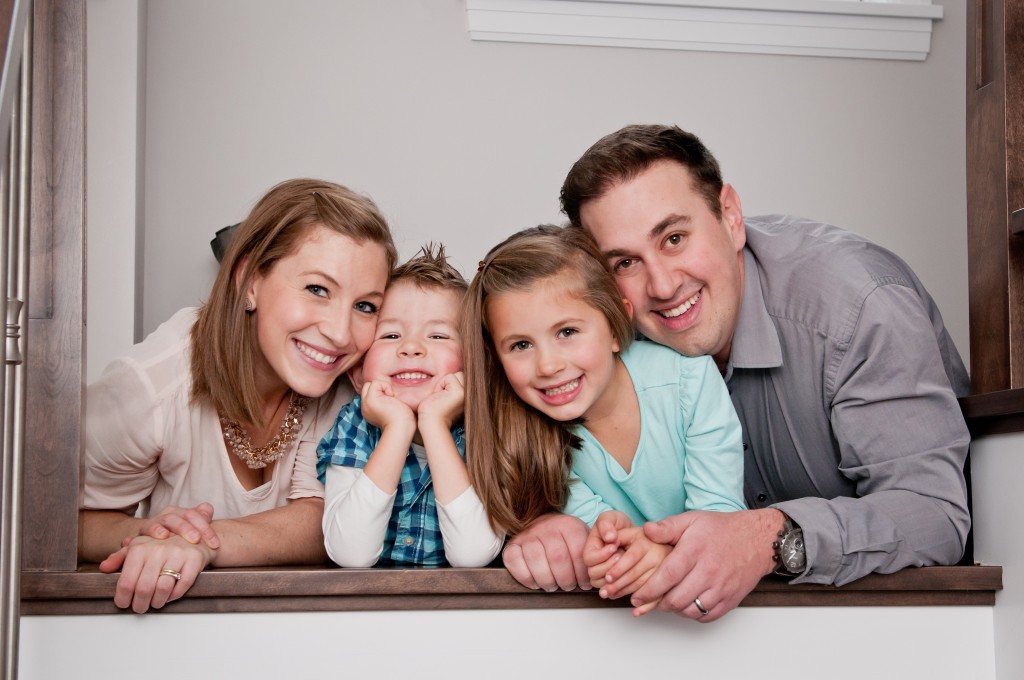 Stéphanie continued to push the doctors, insisting for more tests and referrals to specialists. By the time Dominic was 18 months old, he was diagnosed with Spinal Muscular Atrophy (SMA). SMA is a disorder that robs people of physical strength by affecting the motor nerve cells in the spinal cord, taking away their ability to walk, eat, and in severe forms, breathe.
"I think this is one of the most heartbreaking diseases. You have to just sit there and watch your child deteriorate before your eyes and there's nothing you can do about it," says Stéphanie.
"You feel like you've lost all control. For me, the only way I was able to feel like I still had some control over what was happening was to be as informed as possible. I did a lot of research, I still do a lot of research, I spoke to groups like Muscular Dystrophy Canada and Cure SMA, I connected with support groups on social media, I went to conferences and I talked to researchers and clinicians."
Since SMA is a rare disorder, many medical teams don't see it or have to deal with it on a regular basis. Stéphanie worked with Dominic's medical team to brainstorm new ideas, search for treatments and to provide them with information on the most recent findings and ways of thinking for SMA treatment. About two years ago, Dominic joined a clinical trial for a drug called SPINRAZA™.
"I couldn't believe the results, and how fast we saw progress."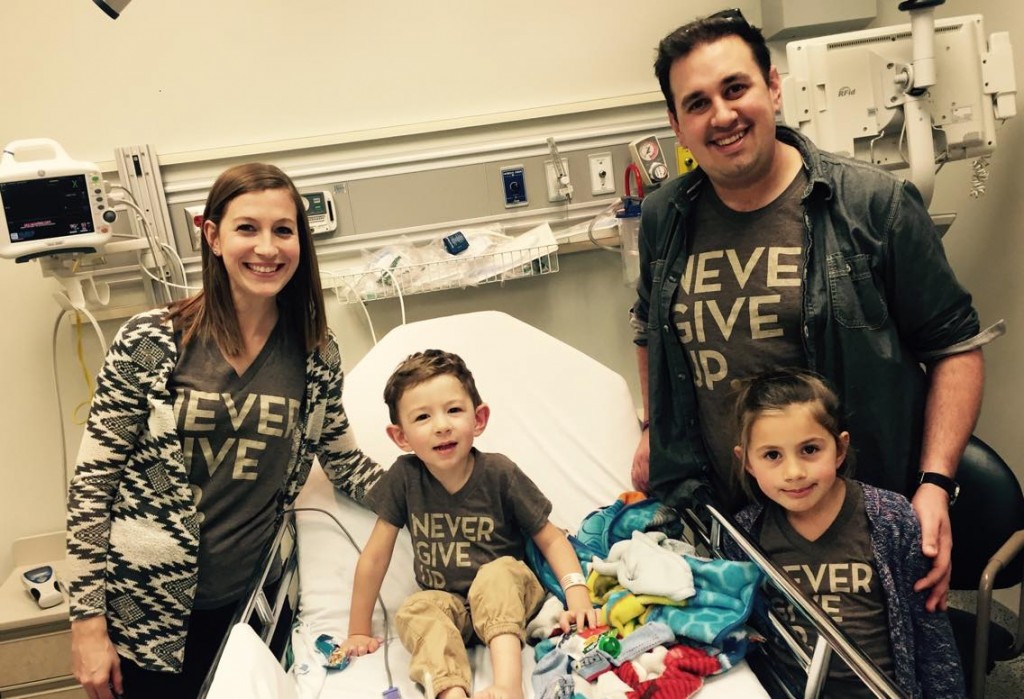 "With SMA, it's never supposed to get better, only worse. After only two months on SPINRAZA™, we saw Dominic begin to progress. He hadn't been able to sit up by himself and within the first two months of the trial, he could bend over to pick up a toy and lift himself back up. We were blown away", shared Stéphanie. "We also noticed a huge difference with his sleeping. Before taking SPINRAZA™ we would have to wake him up 10 or more times a night to change his position because he couldn't roll over himself. Now we don't have to wake up and he can roll and move comfortably while he  sleeps. Depending on the type of SMA and the age and physiology of the individual, the results may vary but SPINRAZA™ does stop the progression of this degenerative disease which is the ultimate goal!"
In early January, the CADTH announced that they are now recommending SPINRAZA™ for use in treating a subset of SMA Type 1 patients who meet specific criteria. We know there is a lot more work to be done. Muscular Dystrophy Canada will continue to advocate on behalf of the neuromuscular community.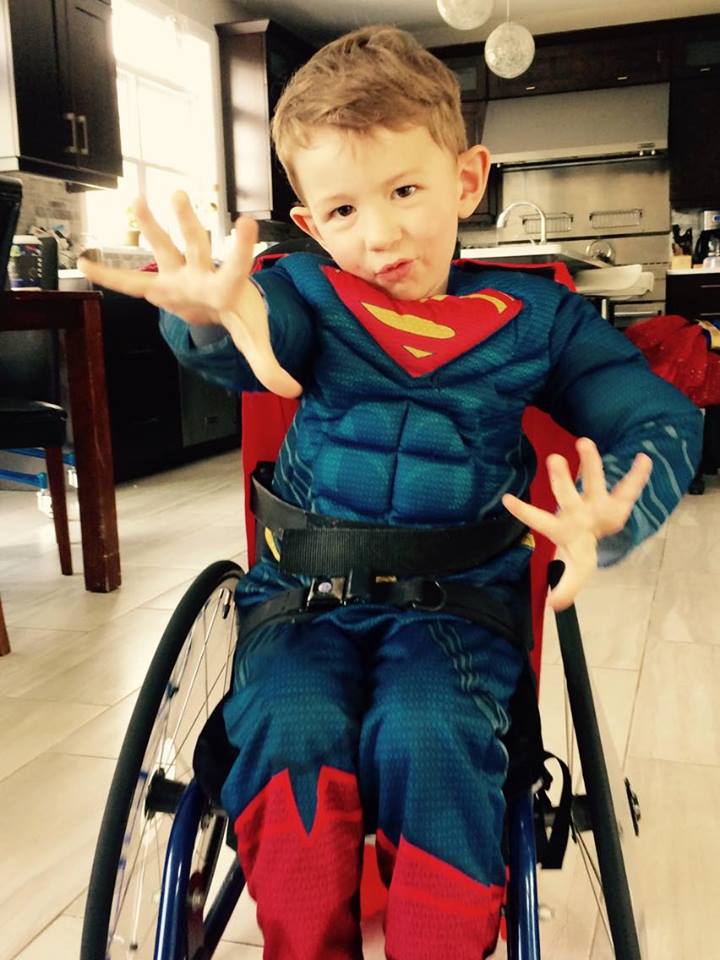 "Access to and coverage for SPINRAZA™ means everything to us. We were very frustrated and disappointed with the recommendation and feel that it will be very costly for those who are affected by all types of SMA. SPINRAZA™ is an effective treatment for SMA, it works, it is safe and this should have been reflected in the recent recommendation. It is completely necessary and so far is the only treatment approved and available worldwide! We have seen the results first hand and are communicating with families around the world who have also witnessed results. We feel strongly that this treatment needs to be available to all patients affected regardless of age or type of SMA," says Stéphanie.
"Muscular Dystrophy Canada is currently working on behalf of our SMA families and actively asking both INESSS and CADTH to reconsider their positions regarding the use of SPINRAZA™ for the treatment of SMA. MDC's position is that fair, affordable access to this medication is crucial to clients and a basic right of Canadians. This treatment has the potential to extend and improve the lives of SMA sufferers." – Barbara Stead-Coyle, CEO, Muscular Dystrophy Canada.